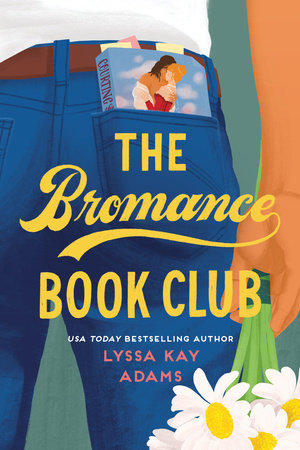 "You guys read romance novels?"
"We call them manuals."
5/5 stars!
Attention! This book contains: romance novels, toxic masculinity, divorces, baseboll, washi tape, cute baby twins, pumpkin spice lattes, destroyed walls, weddings, grand gestures and secret book clubs.
Look at that, another 5 star read… this year is starting on a good note for me! Let's just hope it stays that way for the rest of the year.
This book was so much fun! The story follows Gavin, a professional baseball player, who is having marital problems with his wife, Thea. She wants to divorce him, but Gavin wants to fight for their marriage so he joins an all-guy book club to learn how he can get her back… using romance novels as manuals!
I'm usually not a fan of second chance romances, but this won my heart because it is so well done! And can I just say how original this story is? I know it's not very realistic, but I loved the idea of a group of men meeting via book club to help each other with their relationships. I also loved how they were willing to try different things that are usually associated with women to get away from "toxic masculinity" – such as getting girly drinks like pumpkin spice lattes!
I also loved the characters! I loved how persistent Gavin was to get his wife back, and how Thea was trying not to succumb to his charm, the twins were adorable… but the book club guys were my favorite! Dell was the true friend everyone wants in their life. He genuinely wanted to help Gavin to get his wife back and he was always available to give advice. Mac won me over with his personality and for being so helpful to Gavin – even knowing he didn't like him.
It's cheesy, funny, cute, steamy and full of romance! If you like bromances and second chance romances, you would probably like this.
xoxo, Neide